Monala is a sustainable fashion brand
Monala was founded by Monika Peganova. Every outfit – sweater, cardigan, skirt, pants – is born in a rural setting.
Monala is a sustainable fashion brand. Company goal is to make knitwear not only sustainable, modern, comfortable, but also allow you to feel at ease. It is a wish that any person, dressed in a Monala cardigan, sweater, dress or other outfit, feels comfortable, can be himself and radiates inner peace and joy.
In these fast-paced days, it is vital that the garment is part of the basic wardrobe and does not need to be changed every season. Monala knitwear is the perfect proof that any product – dress, sweater or cardigan – is of high quality and durable, year-round.
We stand out from other brands – there are no collections created for every season. The knitwear produced is basic and always easily adapted to every style, despite the prevailing fashion trends. Monala is a responsible company that protects the environment by choosing only natural yarns that do not contain polyester.
Monala team believes that you will find the right sweater, dress, pants, hat or scarf to create your own style!
9 reasons why Monala knits are worthy of attention and suitable for the whole family: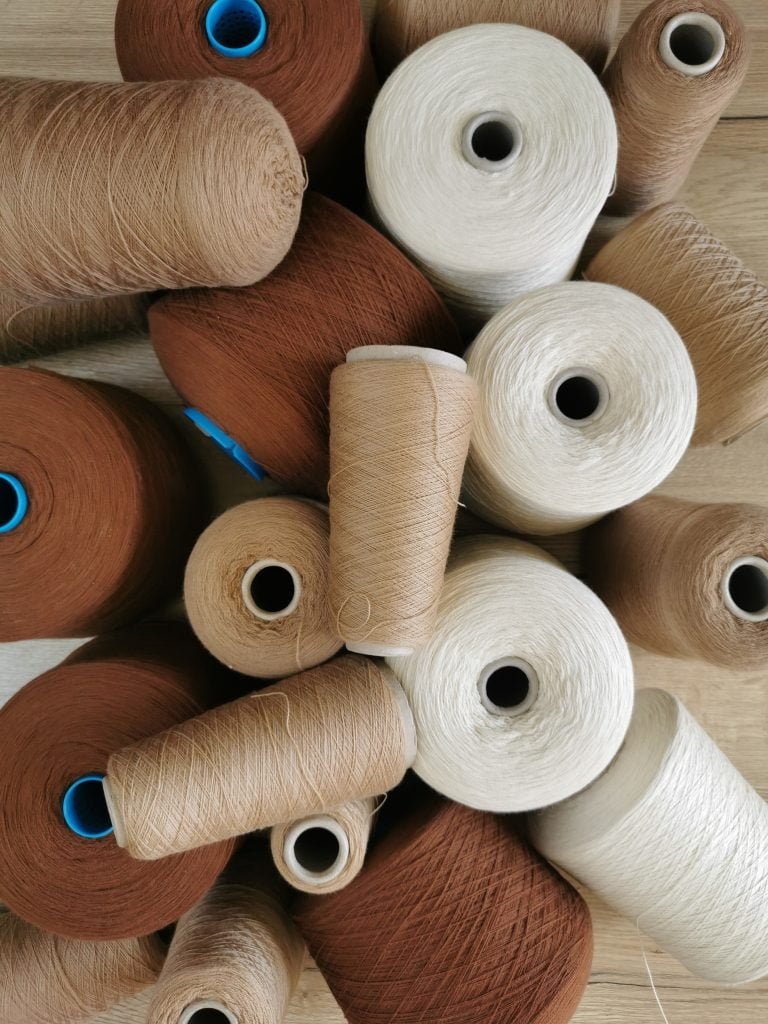 Monika Peganova is the founder and designer of the brand Monala. From school she
wanted to wear unique clothes and be stylish, so she started to learn knitting
and crochet crafts. Many nights were spent learning new patterns and
techniques. Then in those magical evenings wonderful pieces were born: hair
accessories, jewelry, swimwear, hats …

As it developed rapidly, she came up with a challenge to try herself. In 2012, she made her first dress. It was a sustainable, stylish piece of exceptional
design. Family and friends encouraged her to create more. Monika was so
inspired by others encouragement and self-realization that she began to think
more and more that this hobby could become a major activity. She did not stand
still – constantly learning the most interesting patterns, trying to understand
the techniques of the technicians, because she felt with all her heart that it
was her destiny. Through her determination, love for knitting and crocheting
and meticulousness, Monika realized her dream of making clothes! 2017 has
created it's trademark Monala for anyone who wants to wear sustainable fashion
clothes made from natural yarn and feel comfortable every step of the way.
Manufacturing process, ethical fashion
The founder of Monala became interested in crafts while studying history. Also, she wrote a thesis on homework courses in the interwar period. Then knitting was an integral part of every woman's life. But now, as the pace of life accelerates, fewer and fewer women can knit and can devote time to it. It is important for company to keep the old traditions and revive this forgotten craft in their country, Lithuania.